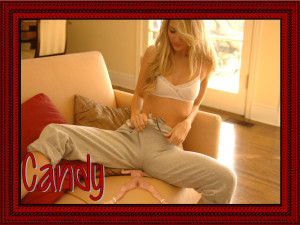 I am your shrink mistress Candy, I love to dominate over my men and shrink them down to the size of a worm. As a giantess I'm always thinking of ways to shrink my defenseless victims down to size. I'm always on the prowl for my next victim.
I often fantasize about coming up with a secret potion that allows me to shrink you down, or make me grow in to a giantess. What about you? Do you wonder what it would be like to be shrunken down to the size of a ken doll, and to be at the mercy of a beautiful woman one hundred times the size of you?
I especially love being a deviant giantess who tortures and humiliates her pinky sized man. The threat of stomping you with my bare feet or even using my heels really gets me hot.
The thought of you screaming in your squeaky voice, and running from me just makes me wetter.
In the month of September I'm giving away five free minutes to all you tiny men out there. Call me and lets have some fun!
This special may not be combined with upsells or any other specials.