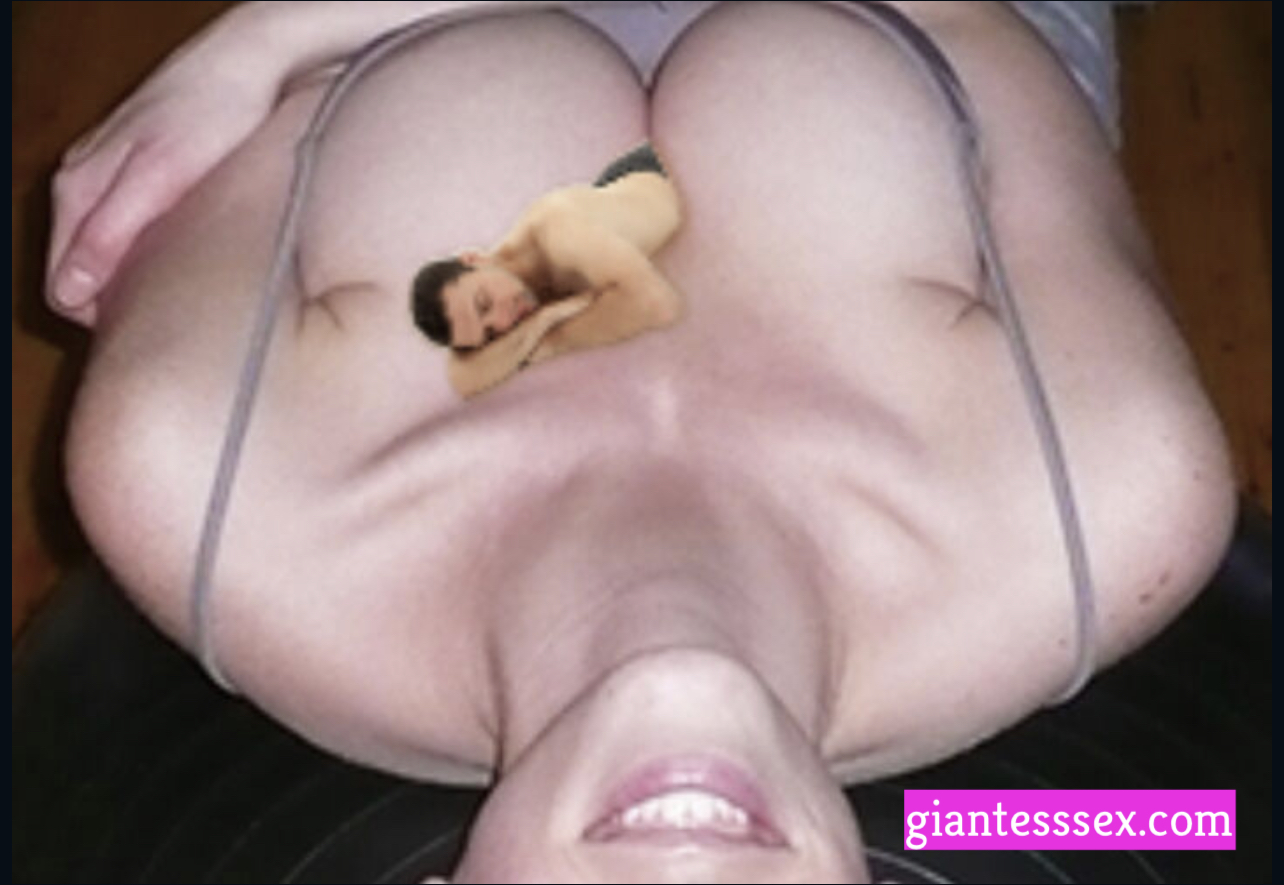 The Perfect Toy
February 6, 2022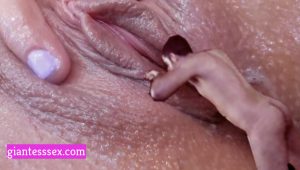 That's exactly what you will be, when I'm done using your little body to fuck myself.  My giantess pussy needs to be penetrated and filled and there's no way your little pathetic dick will be able to satisfy my urges.  That cock could never get big enough to make me cum.  Luckily for you, you can use your whole body to make me quiver.
As I look down upon you, imagining what I can and will do to you, my pussy starts to drip, getting wetter and wetter.  I quickly strip off my clothes and yours.  I lay back spreading myself open to you and I tell you to get to work.  Be careful, very slippery when wet!
I feel you wiggle against my pussy, trying to get between those big, luscious lips.  I pull up my legs, opening myself wider for you.  Don't forget that giantess ass either.  I want to feel some part of your body enter me.  If you take too long, I will wrap my huge hand around your dainty frame and shove you inside my eager holes.
I'll use my big tongue to lick you from feet to head, making you sopping wet with my spit, then I'll position you, feet first against my pussy opening.  With a shudder, I shove you deep inside my cunt.  With just your head sticking out, I gush pussy juices, squirting so hard you go flying out of my twat.
I look over at you as you make your way back to me.  I feel you crawl between my cheeks, using all your strength to hold them open so you can burrow your face and head into my puckered asshole.  I let out a low moan as I feel you twist your head side to side.  My pussy starts spasming as a trickle of cream runs down to you and my ass crack.
You pull your head from my hole and scoop up as much creamy cum as you can with your tiny hands and shove both fists, shoulder deep into my sphincter.  That's how you use all of you to make me a giant moaning whore.  I feel you lay your body against my pussy and ass, then soon you start gyrating side to side, wiggling your scrawny body faster and faster.
Close your eyes and hold your breath, it's about to get messier.  And soon you're flooded with pussy juices.  My glistening cum dripping down your body, clumps of creamy goo falling from your hair.  You look up at me and start licking up as much as you can.  From my pussy and ass to your arms and legs, anywhere you can reach.
For some naughty dirty messy giantess phone sex, call me now and let's get started.  I might even decide to just use you as a butt plug and shove you between my cheeks into my asshole and walk around with you inside me all day, just your head sticking out so you can breathe.
1-888-430-2010