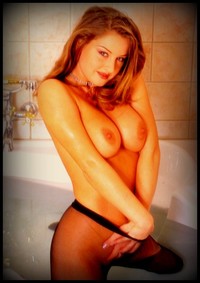 Another silly man has fallen under my spell and again he is shrunk down to the size of his harden cock.  Mmm this one is a nice 8 inches tall and none too pleased by this transformation.
He understands all too well, though, that I am in charge and I will only change him back when I am good and ready to. I tuck him between my breasts and this quietens him. I love being a giantess because these living dildos are better than anything else out there.
Hmm, how shall I use my newest little man? Of course I have to start him with his little hands petting my clit. After I've shaken his whole body with my orgasms then I'll grab him and use him as a dildo. His little legs kicking feel awesome inside my pussy.
Someday I'll get tired of him and recruit another man to magically shrink but this man still has work to do. My ass has yet to be touched.
Come pay me a visit if you dare. 888-430-2010