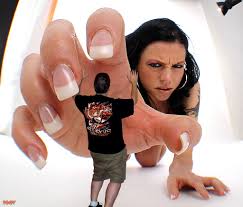 Giantess Plaything
January 17, 2019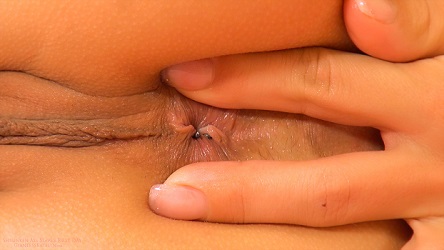 Shoved Inside A Giantess Ass!
March 18, 2019
My Boy Friends Fetish Wish Came True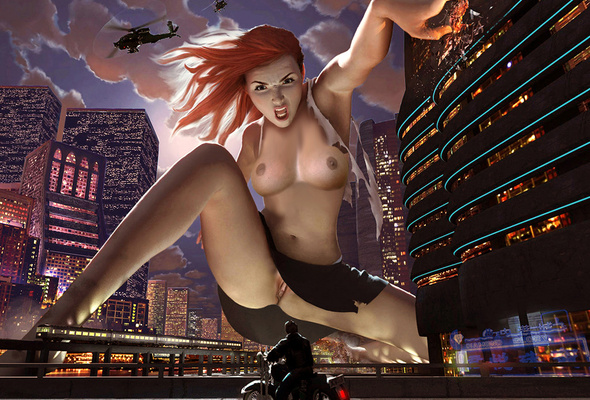 Well, once again, My girl  is mad at me. I only wanted a little fun. How was I supposed to know the guy in the funny pajamas was really a genie like he said and could really grant wishes? Well, the first thing I did was to wish myself small – see, I have always had fantasies of being in love with a woman who is extremely large – not just Amazon, but giantess. Stroking such large feet, playing on boobs large enough to climb …. oh my. And a slit large enough to crawl into …. being totally bodily enveloped in it …. I can almost orgasm just thinking about it.  So I wished myself tiny to achieve this. Only I didn't count on a few things. For one, the cat became very interested in me. For another, I could no longer wear or handle anything, as everything was far too big for me now. And when I tried to hide out on the mouse hole – well, you've never seen what those cute little furry things look like if they are bigger than you. When I got caught in the spider web, I had to use the second wish to undo the first.
I never told my girlfriend, about the escapade, or the third unused wish. One night, we both got a little drunk and were discussing our  giantess fantasies. And without thinking about how I was wording it, I said, "I wish you were a 50′ tall giantess….." Her face took on a look of shock as she suddenly began to expand. I realized what I did … "Oh shit…" Suddenly her top burst open and her bra popped as her boobs spilled out, expanding fast. She stood up and we realized she was already to tall to stand in the room. Seconds later her head burst though the ceiling, then the roof. I ran to escape the falling debris. Her skirt of course and her panties had ripped off by now as well. So, yes, my mouth got me in trouble again with Jenna. So now, here I am, laying on the ground among the debris of what is left of our house with a five story tall naked and very angry woman way too close to me for comfort, looking like she might just step on me. Call me for some Giantess Sex Talk!
888-430-2010
#giantesssex #notaboo #sextalk