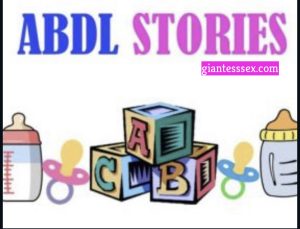 This is an abdl blog to explain to you, how you became my personal little sex toy.  One of the best parts about being a giantess is that I can pretty much use anything I want to fuck myself.  I like the thought of making you my fuck toy, of using all of you to fuck my pussy and ass.
I can shove you deep between my cheeks and make you a human butt plug as I put on a giantess diaper to keep you right where you belong.  I love to feel you squirm and wiggle around inside me, it makes my pussy drip so much.  There's nothing like the feeling of your muffled screams vibrating off my inner anal walls.  It doesn't take long for you to make me squirt hard.
There are so many wonderful abdl stories to read and hear, and it's always a pleasure to be able to add from my own experiences. Everyone will know how I used your whole body to get myself off.  How I fucked myself with you.  Your little body fit perfectly inside my giant pussy and asshole.
And the vibrations of your voice inside me cause me to orgasm over and over.  That's it baby, Scream!!  You practically drown in my pussy juices as my giant pussy cums continuously.  I am so glad I made you my sex toy.  My pussy and ass haven't felt this filled in so long.  I can still feel the stickiness running down my thighs.
I pull your body from my pussy and then after letting you draw a breath; I shove you back inside.  Working your body in and out, twisting you side to side inside me.  There's nothing that feels quite as good as a tiny man being jammed into my hungry holes.  The intense pleasure that rips through me, causes me to almost pass out in ecstasy.
I could lay here and let you walk in and out of my giant holes all day.  I think I like the idea of using you as my dildo, to fuck myself all day and night with you.  To make you my personal toy forever.  You can even sleep in my pussy, feet first, head hanging out, nice and snug in that pussy.
And that's exactly where you belong.  You're mine now and I will use you as I choose.  There's no escaping what's in store for you.  You will love being my dildo slave.  You will play with my hard nipples on my giant boobs, you will suck and rub my giant clit, you will use your whole body to fuck my pussy and ass.  You will be covered in my cum.
So come play with me, I am Giantess Bree and I love to be super naughty.  You know what they say, the bigger the better! And there's definitely nothing bigger than me.  I'll work your little body over and leave you thoroughly satiated.
1-888-430-2010
Click here to chat with a PSO
#giantessdiaper #abdlblog #abdlstories #giantesssex #abdlsex