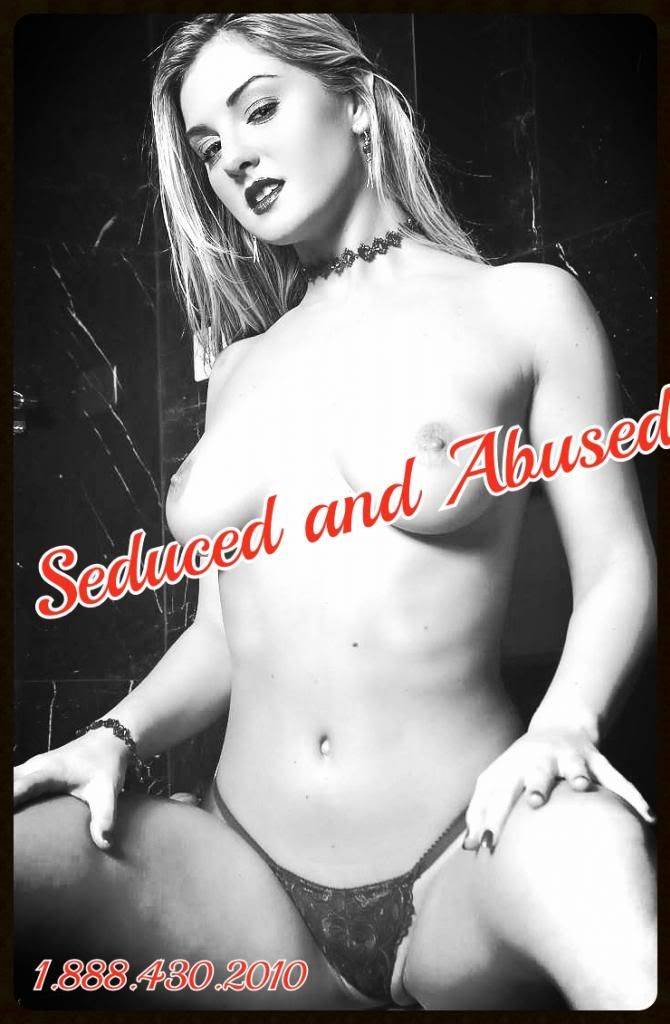 I've found that often the horniest men seek a different kind of deviant pleasure. You might think that the most common fantasies include a helpless, giggling bimbo, begging for something big and hard in her wet sex. That's all well and good – there's a time and a place for it. But don't think you can fool me. It's the men who seem the most "vanilla" in their daily lives that seek the truly dark and deviant delights.
Take, for example, a caller I had just last night. A deep and sensuous voice that immediately had me coming up with a list of the things I wanted to do with him. When I asked him what type of… interests, he had, he laughed a little shyly and said that he was sure I would know just what he needed.
After getting my little bag of tricks all ready; I started slowly, pressing myself against him, sliding my hand down till I reached his quickly hardening cock. Stroking him slowly at first in my small fist. When I know he's fully hardened I slither down and run my tongue from the base of his cock to the throbbing head, already oozing warm salty precum. I can feel how excited he is; of course this is the perfect time… I reach down into my goodie bag and pull out a hard thin probe. With his eyes closed and his head back, he's not expecting the sharp pain from the probe being thrust into his urethra. His screams get my wetness running down my thighs and my nipples hard.
And we've only just gotten started… there's so much for snipping and cutting and piercing to do. By the time we're down it'll just be sad little stump but it's very important to draw it out, as long and as torturous as possible, otherwise whats the fun?
Too often my sweet little vanilla callers are nervous to discuss their fantasies; there's no reason for that gentleman, I know exactly how to cater to every type of deviant pleasure you can imagine.
Lizabeth
1.888.430.2010