Deviant Pleasures
February 18, 2013
The last phonesex site you'll ever need…
April 17, 2013
Accomplice Fantasy Phone Fuck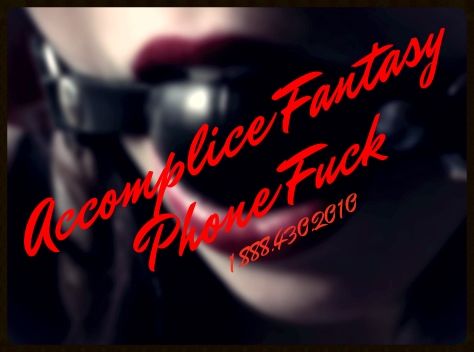 Every once in a while, a special man deserves a gift. If a man has proven himself in some way, maybe even impressed me (which is a rare occurrence!) then I like to give them something that I know no other woman can give them – a chance at revenge. How many times have you been left frustrated my some teasing slut who leaves hanging and hard? Now, I think the greatest gift I can give a man is to help him teach that slut a lesson.
When Christopher arrived at my house, I could see all the rage and frustration in his face. Of course I knew exactly what happened. He met her out, he was gentlemanly, charming. And of course she'd acted interested. Soon after though, she was on to the next one. Laughing and touching his arm, letting him put his hand on her thigh, up her skirt. The little tramp. My poor sweet Christopher was filled with rage and humiliation. How could she do this to him; he couldn't allow it.
He knew they wouldn't see him if he came up from behind while they were walking out to his car. Knew that his guard would be down and it would be easy to take him out. And that little whore, she would be too surprised to run. It was what he had to do, my little Christopher. And now here he was, standing at my door, the little slut pinned to him by the waist.
"Oh Christopher, what have you done now?" He was all a panic, his eyes all wild. "Alright then, bring her in. We go a long night ahead of us…"
Well, I suppose the little slut had it coming if she was really leading on my poor little Christopher. And now we'll make her pay… she won't tease another man again…
To be continued…
Lizabeth
1.888.430.2010